THE FASTEST AND MOST SECURE WIREGUARD VPN ROUTER ON THE MARKET!
The VPN Router that protects all your devices!
---
Your computer gives out all kinds of information about you, unless you use a VPN service. It shows what browser you use, what device, and worse of all - it shows your true IP, which in the digital world works just like having your home address out in the open.
Now imagine all your smart devices in the house - computers, streaming devices, PlayStation, XBox, even your smart thermostats - they all leak that information constantly! You can have ALL YOUR DEVICES covered using our state of the art WireGuard WiFi VPN Router!
What devices are supported?
All devices are supported. If the device uses internet via WiFi or cable - it can be protected!
IPTV Streaming Devices
Encrypt all your IPTV streaming devices, to ensure fast speeds and complete online privacy, and best possible routing to the IPTV servers!
IoT Devices
Encrypt all your IoT devices - thermostats, cameras and more, to ensure fast speeds and complete online privacy!
---
Laptops And Computers
Encrypt all your computers, to ensure fast speeds and complete online privacy for browsing, banking, streaming and more!
Mobile and Gaming Devices
Encrypt all your mobile and gaming devices, to ensure that nobody can ever hack you, or find your real IP! Android, iOS, Xbox, PS and more are supported!
Pricing
---
Grab your Hidden WiFi VPN Router now!
Hidden Router Specifications
Quad Core Processor ARM based
256MB RAM
3 Gigabit Ethernet Ports (1 WAN and 2 LAN)
Dual band WiFi 2.4GHz Wireless N (up to 400mbps) and 5GHz Wireless AC (up to 800mbps)
Block Ads and Malware Ability to block ads and malware network-wide
Plug And Play Once the device arrives - all you need to do is connect it to your existing router or modem, turn on the power, and you are set!
WireGuard Compatible Our device is compatible with all WireGuard VPN providers. So if you want to try out other services - you most definitely can! It is your device, after all!
Zero Logging VPN Service
Ultra Fast VPN Our service is based on the WireGuard VPN protocol, which ensures always fast speeds.
US, Canada, Europe, Australia and Asia Premium Bandwidth Servers We are focused on speed. So all our servers are utilizing between 1 and 10Gbps servers, conveniently located on major hubs, providing the fastest speed possible.
Improve Your Speeds By using our service - all your traffic goes through our super fast servers, so you can reach your destination quite a bit faster!
One flat monthly fee for the VPN service Our VPN service costs $9.99/month. No overages, no hidden fees, and absolutely no logging. Just fast speeds.
Find out more about our VPN service by visiting our store, or by clicking HERE


Satisfaction Guaranteed!
All of this is backed by our 7 day no questions asked money back guarantee! If you are not happy with your device, or if it does not work well for your connection - contact us, and we will give you instructions to mail the device back for a refund!
Warranty
We provide 1 year warranty on the hardware. If something happens to the device - contact us and we will get it either repaired remotely, or you can mail the device to us for a repair/replacement.
Support
We will provide support for all our devices, forever. As long as you are using our services - you will get support from us. You can contact us either on Live Chat, Facebook or Email!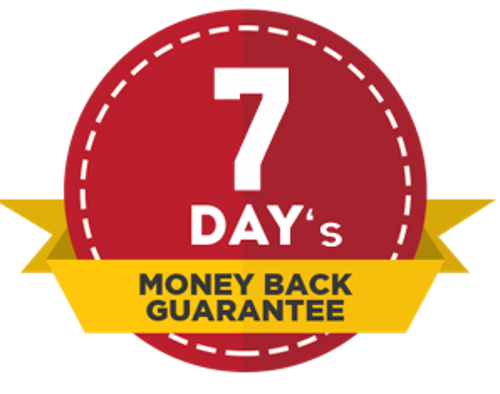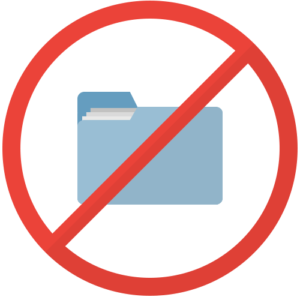 Zero Logging VPN Service
To ensure that all our customers browsing is completely secure - all our servers come with absolutely no logging.
That means that even if someone asks for information regarding a connection - we can not provide that, as we have no logs on the servers whatsoever. All of that is protected by the 1st Amendment - Freedom Of Speech
What exactly is Hidden Router?
---
Regain and Protect Your Online Privacy
There are quite a few reasons why you need to protect your traffic with our router. Some of them are to hide yourself from the always-listening government and protect your basic right of freedom of speech.
You will also protect yourself from different hacker attacks, by not allowing any third party trying to hack you to know where exactly are you located, and also by encrypting all of your traffic, so even if they somehow manage to get a hold of your traffic - it is all scrambled, and unreadable!
As of 2017 - your Internet Service Provider (ISP) can and does sell all your browsing activity, including sites that you visit. They also tend to block certain websites. By using our device - you completely hide all the information transmitted, kind of like a pipe between your Hidden WiFi Router and our servers, so the ISP can not see nor track anything, ever!
Overview
Fastest Available WiFi VPN Router on the planet!
Achieve speeds of up to 250mbps! Closest competitor gives you up to 90mbps for double the price!
Multiple server locations within the United States, Europe, Australia and Asia, premium unlimited bandwidth!
No logging. Ever.

Plug and Play!
Simply connect the device to your existing Router/Modem/Gateway and connect the power cord. And that is all! You can connect to the Hidden Router wifi network (or whichever name you chose for the SSID), enter the password (Defined when you ordered the device), and you are protected!
Protect Your Entire Household
There are many VPN services out there. However they do require you to run them on specific operating systems, with specific apps, and so on. This is why we decided to create one device, that covers all other devices. You want to use it on your streaming device? No problem. On your phone? No problem! It is as simple as connecting to your existing router. Either connect it via one of the available gigabit ethernet ports, or connect it to the HiddenRouter WiFi network, and you are set!
We change your IP address
Usually a person online is identified by their IP address. By using our service - we switch yours to one of ours, so it looks like you are coming from a completely different location, this way you leave no tracks! Anonymity at its best. This way you also block all kinds of tracking from your ISP, you block all malicious attempts to hack your home network and helps prevent people from finding out your sensitive data, like your online banking, social network login information and much more!
Available VPN Servers
---
Don't see a server in your state/country? No problem!
As long as you live nearby a country or a state that has a server - you will still be able to push the maximum of the speeds.
ALL US states are completely covered with full speed and low latency.
Our American servers utilize premium bandwidth, which is very well peered, meaning - even if we do not have a server within your country - you can still get almost full speed from most of our European servers.
ALL EU countries are also covered with full speed and low latency.
Our European servers utilize premium bandwidth, which is very well peered, meaning - even if we do not have a server within your country - you can still get almost full speed from most of our European servers.
Basically if you are anywhere in the US, Canada, Europe, Australia, even Africa and Asia - we have you covered with ultra high speed VPN servers.
There will be quite a few more to come in the near future! We add servers weekly. If there is a location, that you are interested in, and you do not see it here - please contact us! We most likely have it available, just have not deployed it yet.
Additional Video Reviews
---
Here you can find some additional video reviews of our Hidden WiFi VPN Router
---
Compatibility
---
Anything that supports WiFi or Ethernet connection can be connected to the Hidden WiFi VPN Router
Our device and service are ideal for online gaming and streaming, providing low latency and extremely high speeds!